The 'Assets' tab is where the files are stored for the group (this is separate from your own assets area). Here you can upload assets for other group members to use and any media files that are added to posts will also be stored here under the 'posts' folder.
You can upload 3D model, audio, image, script and data files for use in projects.
Supported formats for 3D models are .obj, .gltf and .glb files.
Supported formats for audio are mp3, .ogg and .wav files.
Supported formats for video are .mp4 files.
Supported formats for images are .jpg / .jpeg and .png files.
.zip files will be extracted on the server retaining their folder structure.
All assets uploaded are publicly available so be sure not to include anything private such as usernames, passwords and api keys.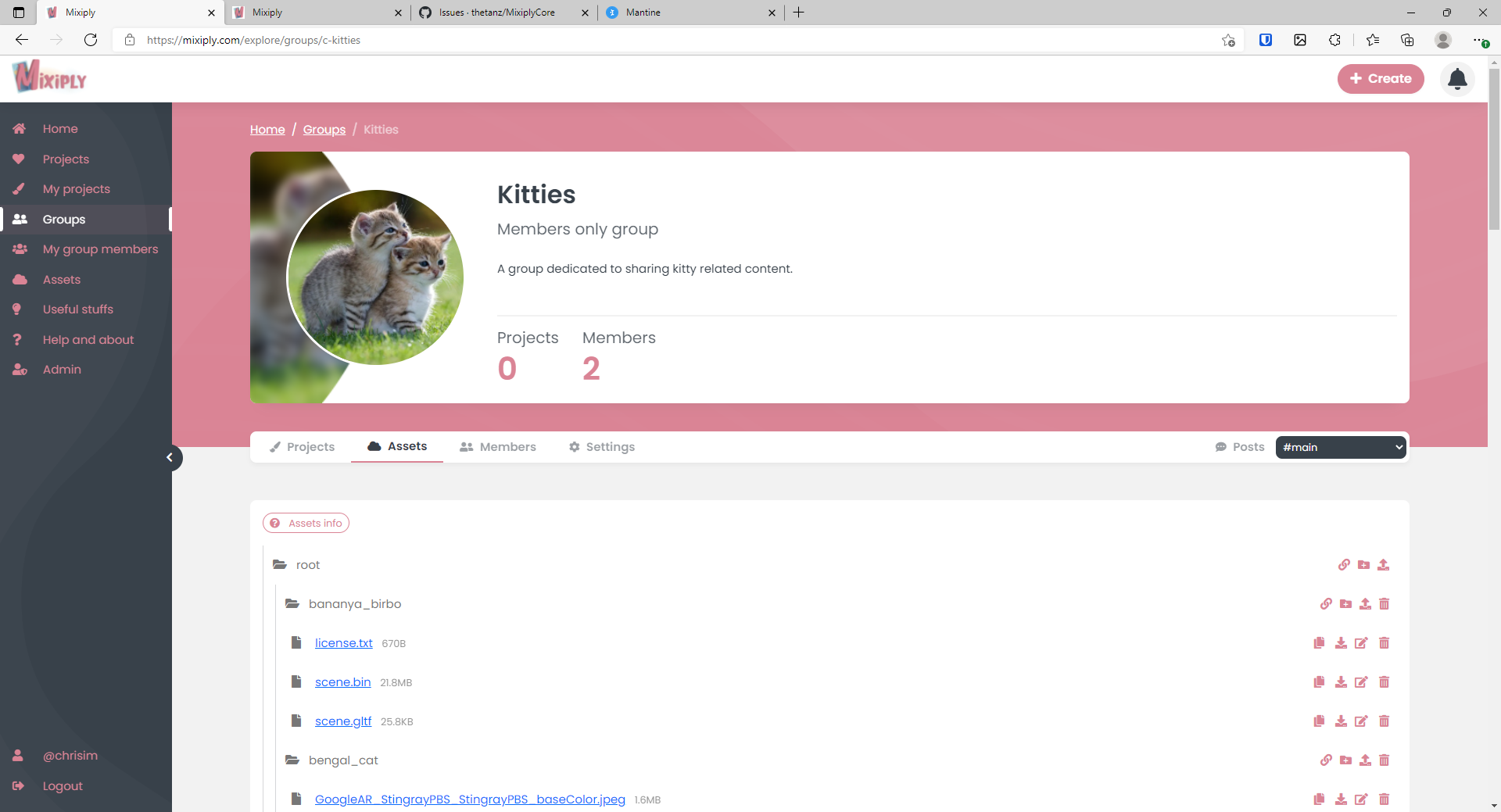 Your assets can be organised by uploading them to folders.
For each folder you can:
Create a sub-folder within the folder.
Upload files into the folder.
Delete the folder if you have added it. The 'root' folder can't be deleted.
You can also upload a zip file and it will be uncompressed into a new folder with the same name as the zip file.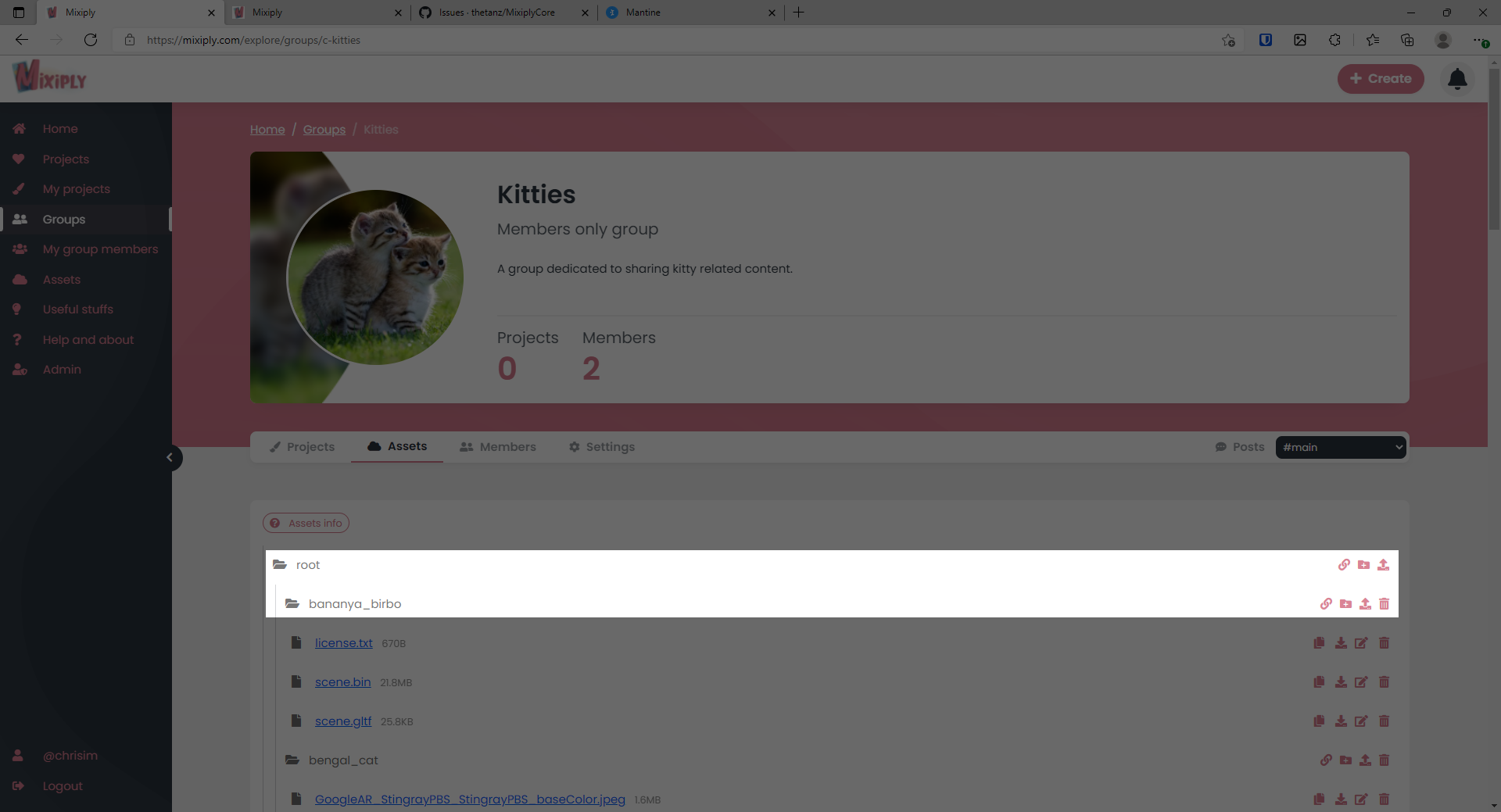 When a file is uploaded it becomes a clickable link. Clicking on the link will either display the 3D model, image or text if possible or it will download the file.
For files, you can:
Copy the link to the file to add into your project or share in a post
Download the file to your computer
Edit the file name
Delete the file