You can create custom fields for your group members to fill out on their 'My info' page. These fields can give you more information about each group member and they can also be used as filters to search within your 'My group member' page.
Click the 'Add new field' button and fill in the details:
Introduction text/content - a short description of what the field is about which will display above the field.
Field type - a drop-down menu with a range of options for how the group member will input the information.
Label - a label for the field.
Options - will be different depending on which field type you have chosen. Either 'Max length' for some text-based fields or "Add" for a list field.
Editable by - decide who you want to be able to edit this field.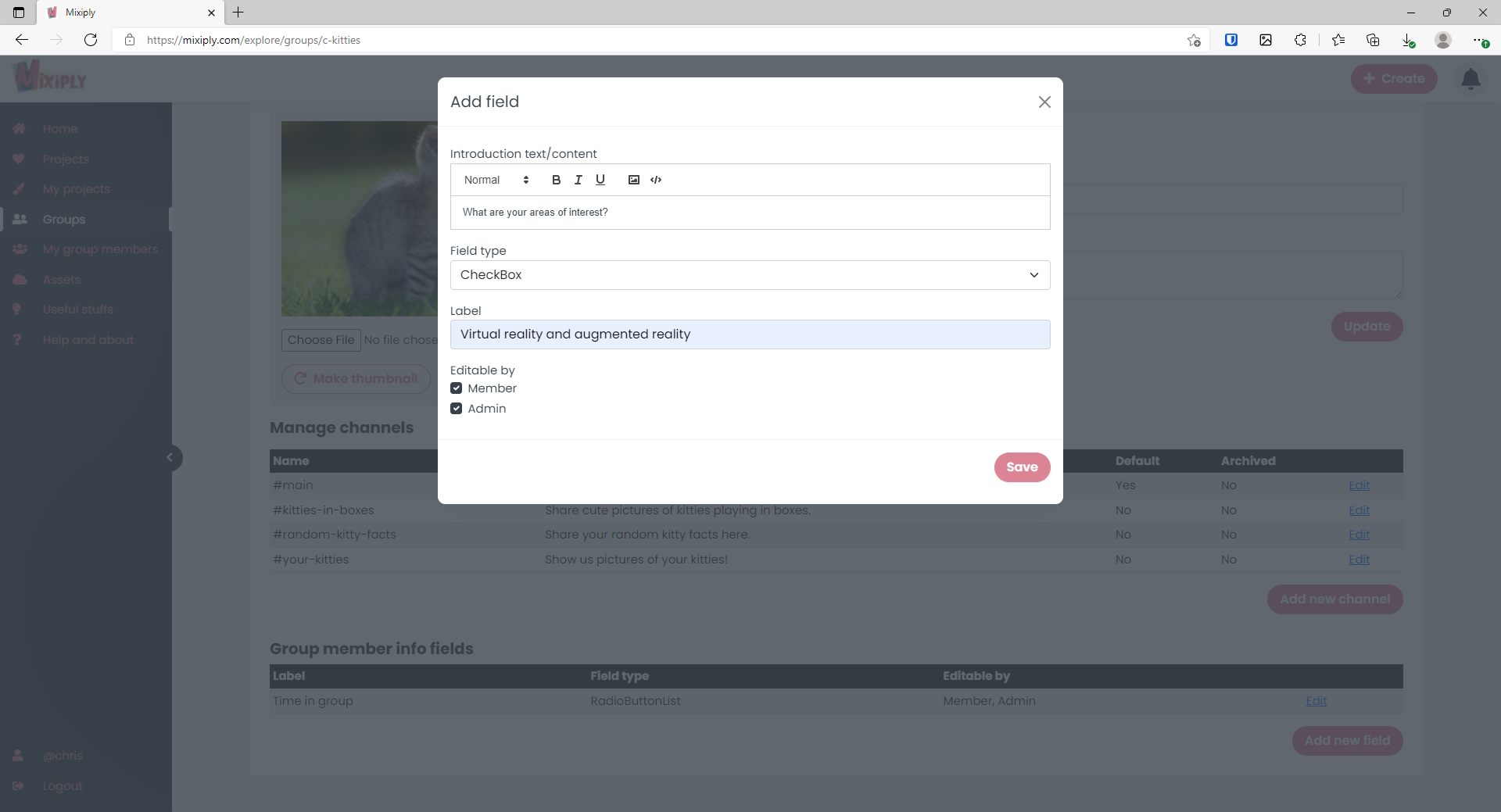 Click the 'Edit' button next to the field that you want to edit. Update any details and click save or click delete.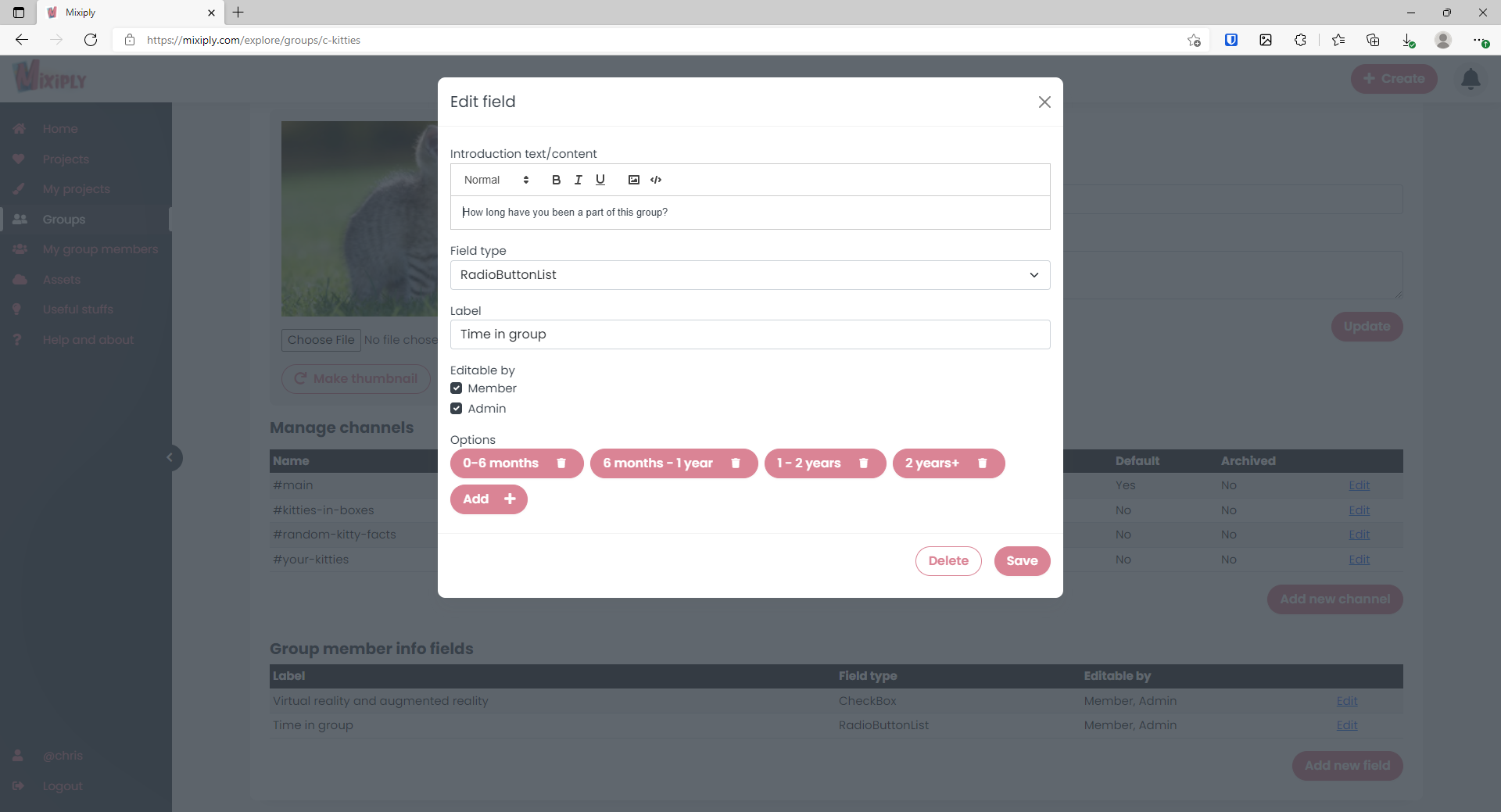 Users will be able to fill in these fields in their 'My info' tab in their profile settings.