You can chat with other group members in the posts section.
Click on the 'Posts' tab to open the chat.
Switch channels by using the drop-down menu. When you switch to a different channel you will be taken to the most recent post.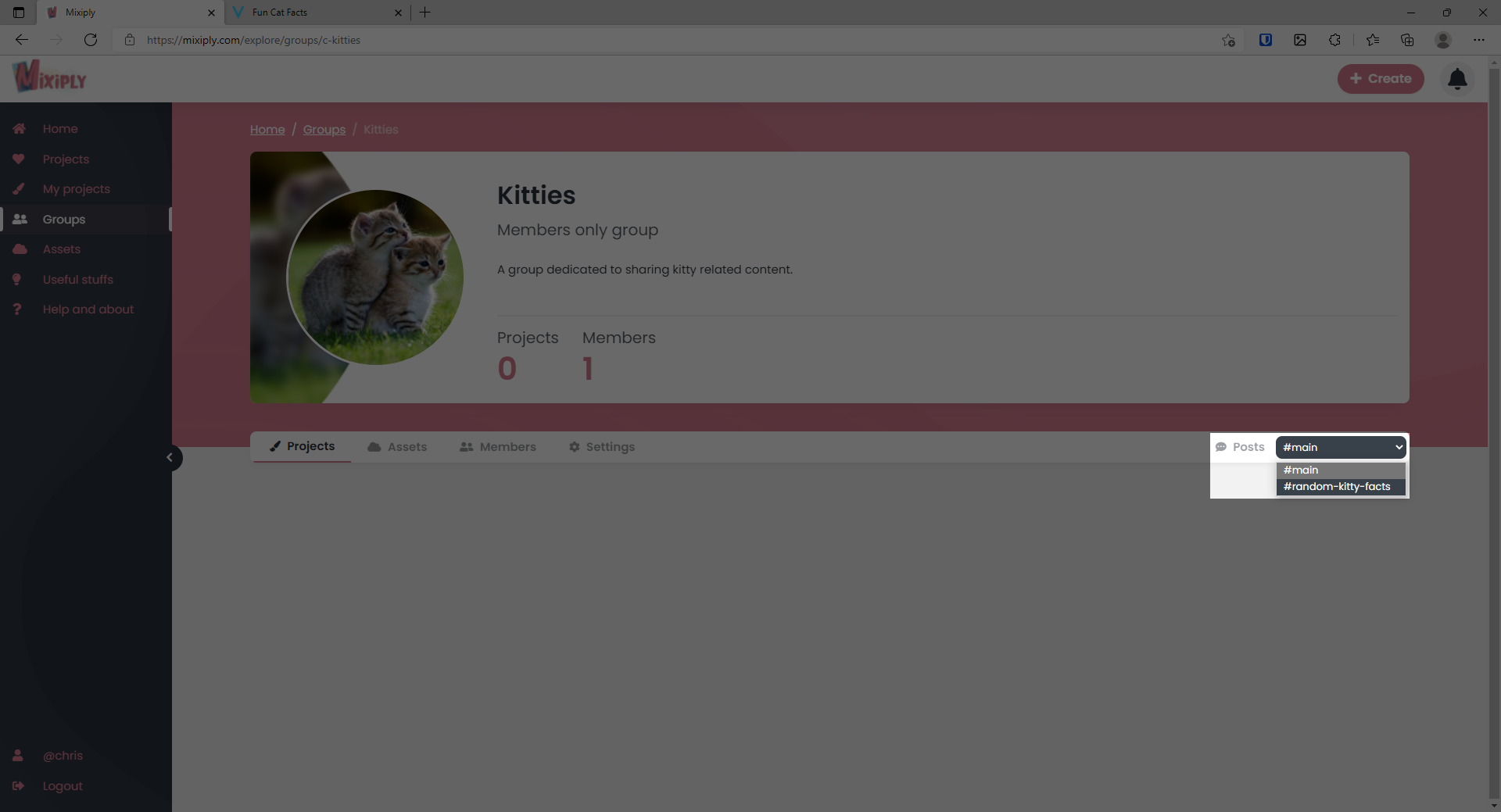 Hover over a post to reply or add an emoji response.
If a post has replies, there will be a 'Show replies' button at the bottom of the post. You will be able to delete a post if you are the author or a group admin.