If you find a project that you want to add to or create your own version of, you can remix it.
Find a project that you want to remix.
Explore the public projects or find one in one of the groups you are a member of.
Open the project page and go to the 'Code' tab.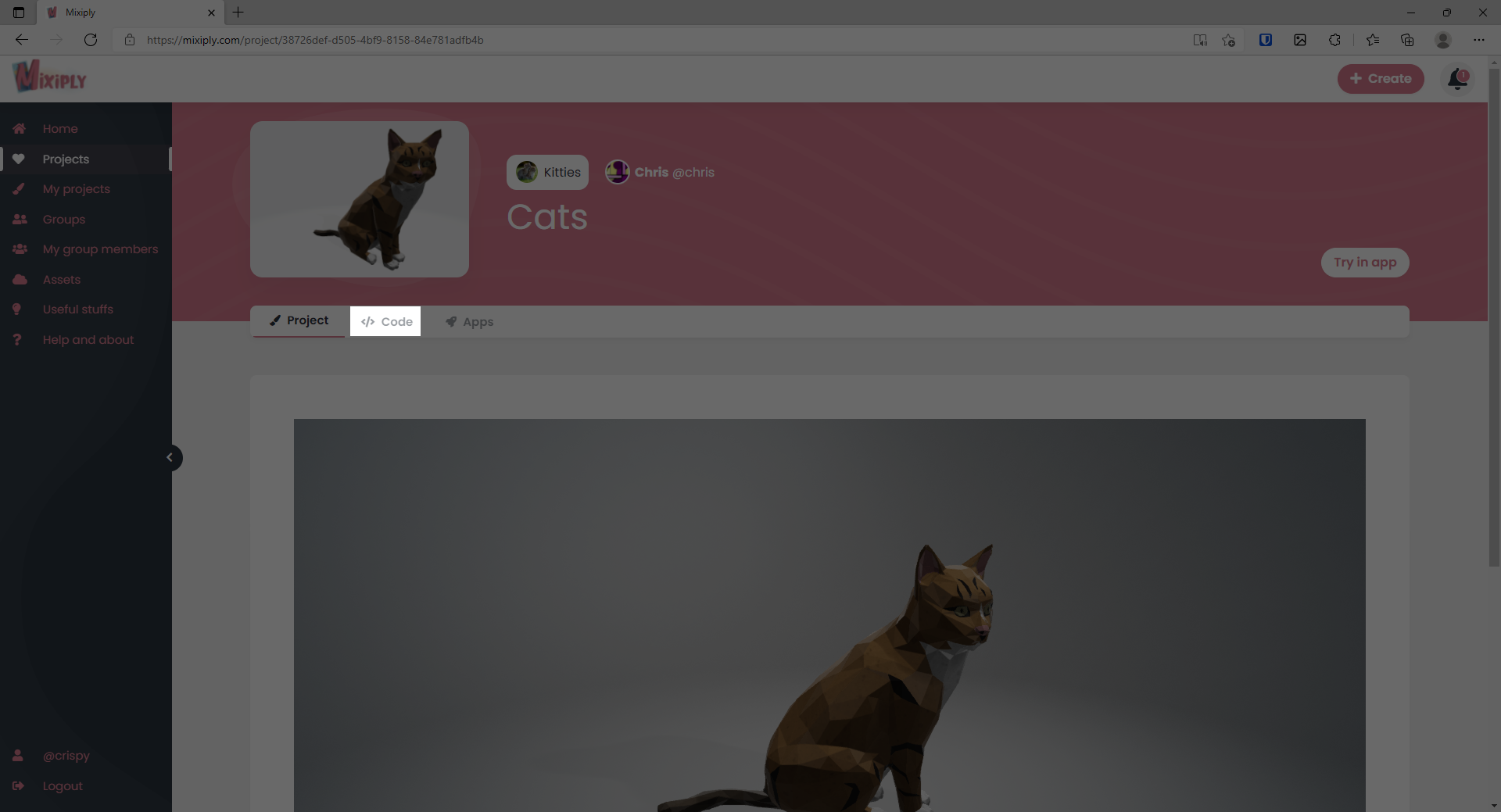 Click the 'Remix' button at the bottom of the page.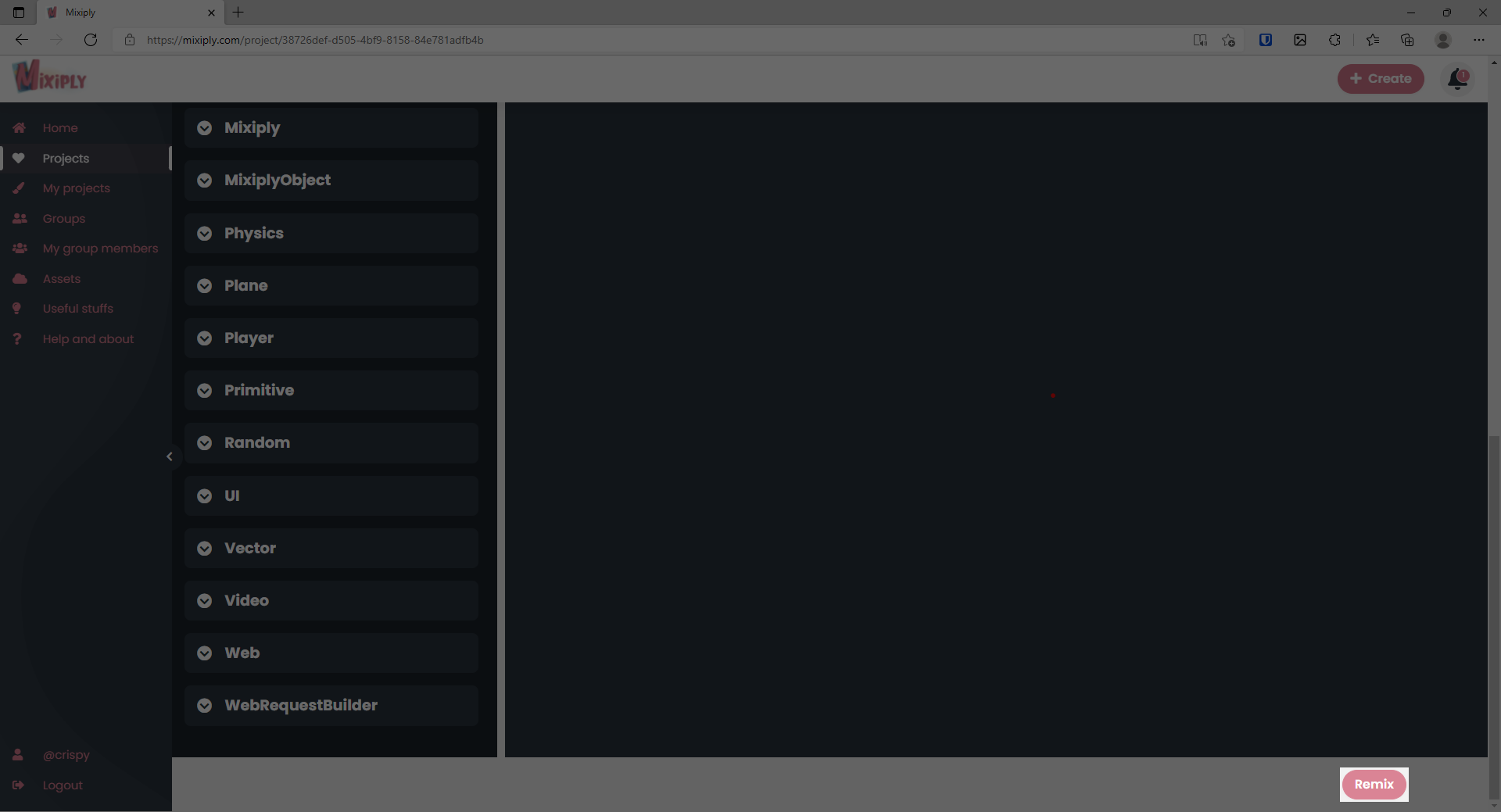 When you click 'Remix' you will have a copy of that project in your 'My projects' section.