Give your project a name and upload a 3D model file or select one from your assets.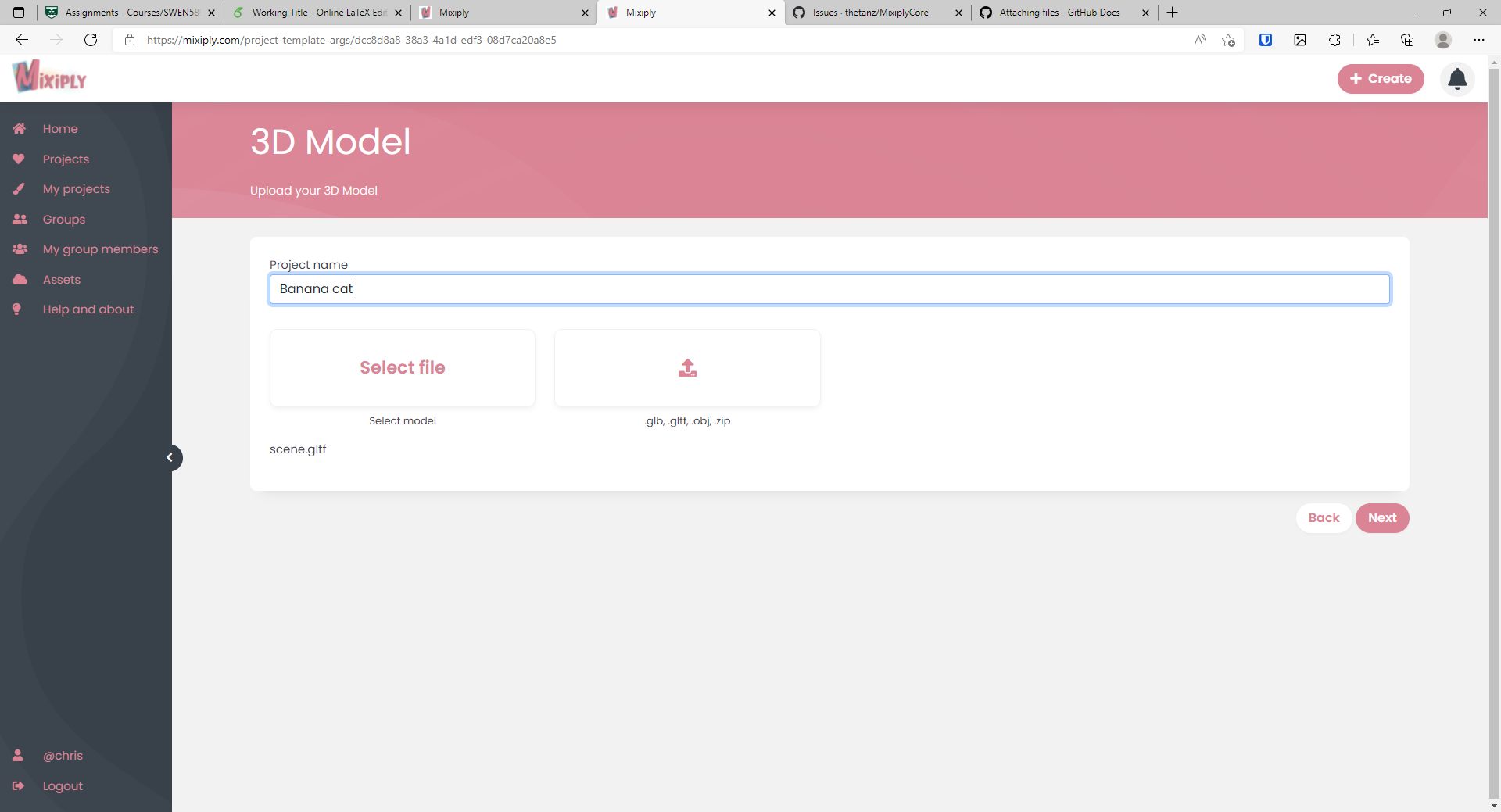 If you look in the code tab, a link to your 3D model will be automatically added to the setup code.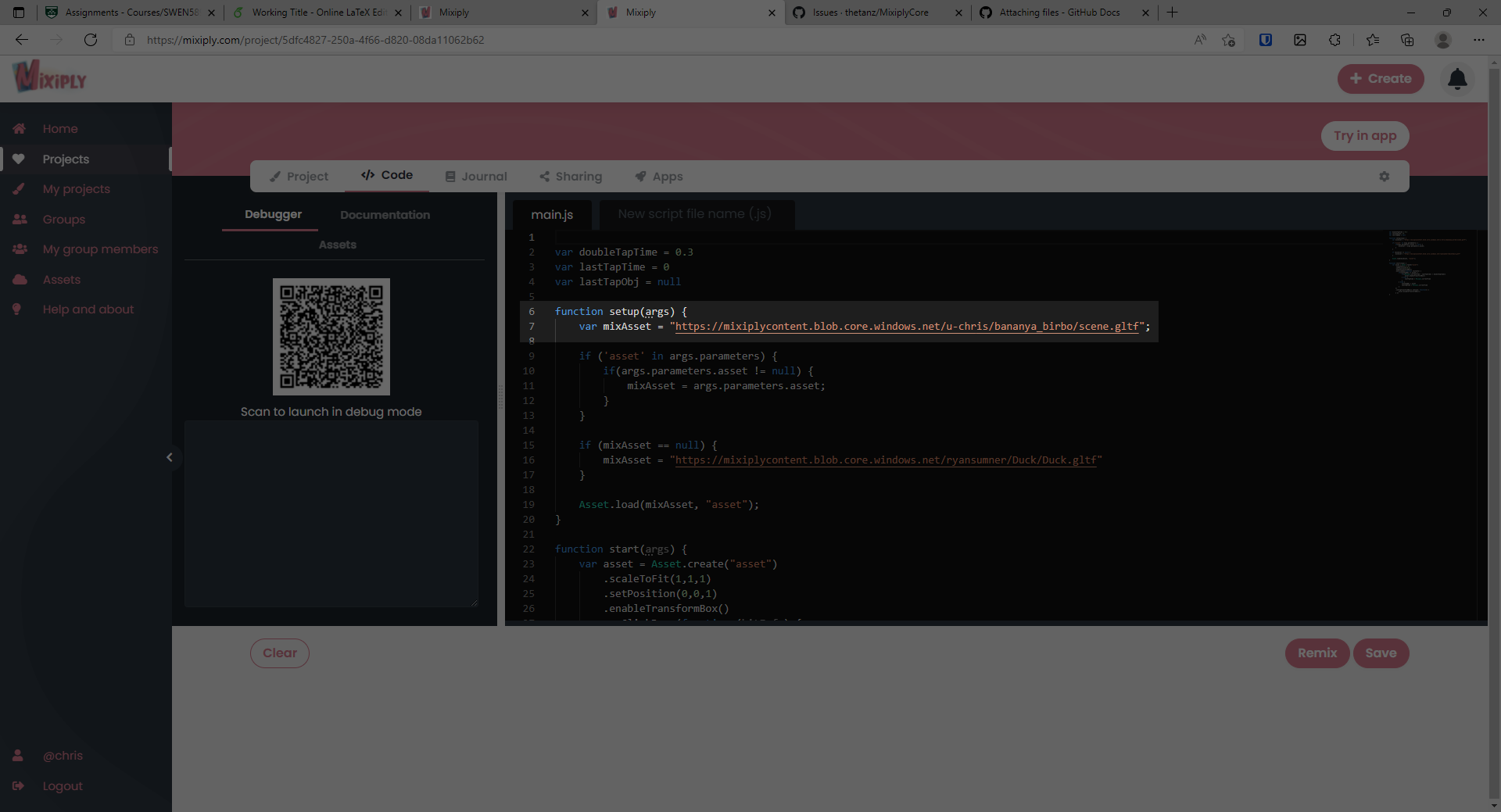 Click on 'Try in app' and scan the QR code in the Mixiply app to see your 3D model in AR!