You can frame a piece of digital artwork and view it in AR or VR using the art template.
Give your project a name and choose the image that you want to display.
Then, you can name the artwork and the artist and choose the text colour and the background colour for each.
There is a default wood texture used for the frame but if you have a texture you would like to use, upload it to your assets, copy the link and paste it into the 'Frame texture' field.
All of your choices will be automatically added to the code in the 'Code' tab. This is also where you can change any of the names, colours or files.
The colours are in RGB format.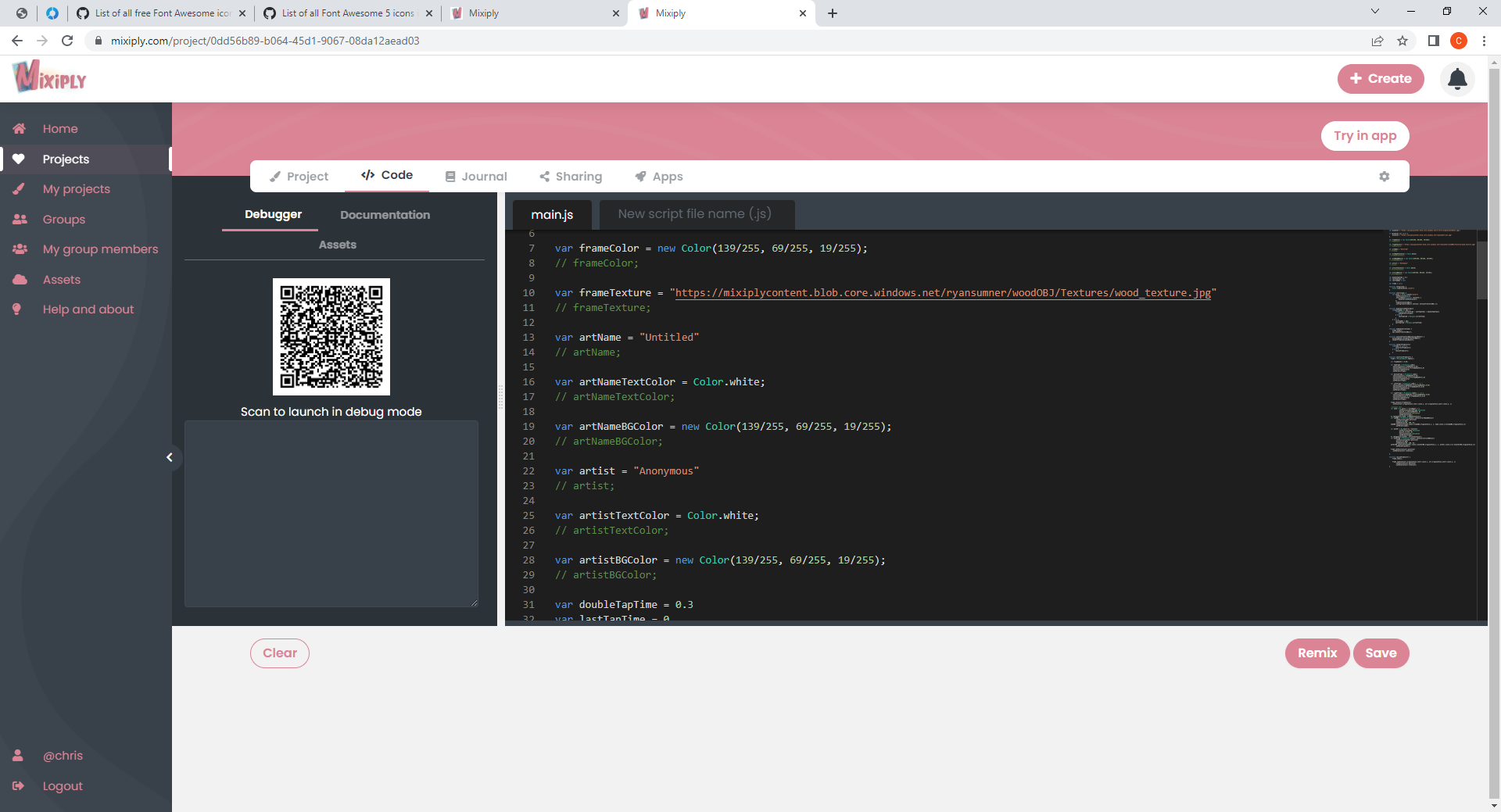 Click on 'Try in app' and scan the QR code in the Mixiply app to see your framed digital art.